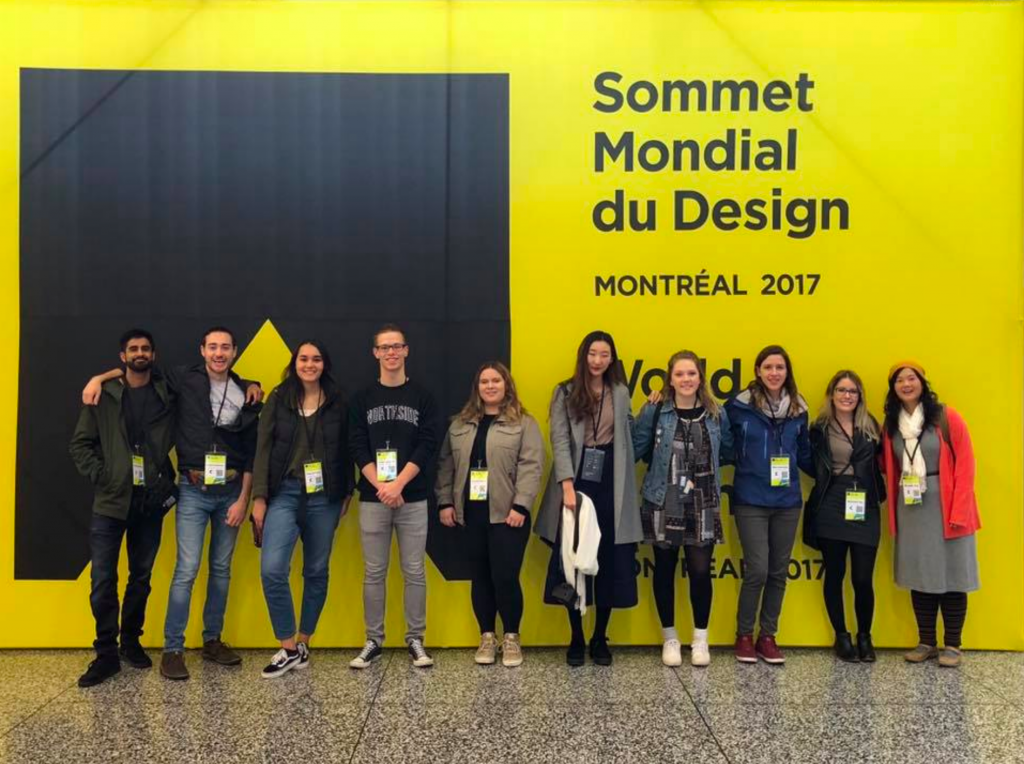 We sent a group of second year students and two GDD Faculty to the World Design Summit in Montreal this fall.
The five day congress focused on the theme of how design can shape a sustainable future. Multiple disciplines gathered to share ideas and perspectives on society and the environment. We heard from a variety of speakers such as Jan Gehl, Gehl Architects to Pierre-Yves Panis, Philips Lighting to Vancouver-based architecture firm HCNA with Darryl Condon.
The congress was a wonderful reminder that we have a role as designers to be creative leaders in our practice, business and society. As designers, we have a great responsibility and need be an active part in this global initiative.
As the summit says it on their website, "This is about our future. And how to transform it together by design."