Mycah Wiebe
Diploma, Graphic and Digital Design
Mycah is passionate about helping small businesses be sustainable and grow a community of customers by creating exciting content and impactful brand identities. She has a wide variety of experience in her portfolio, from product photography to illustration. Her approach to design solutions is very hands-on way. Mycah loves sports, connecting with people, and outdoor activities. These passions blend into her graphic design and create her bold and unique style.
Dean's List 2022
Canadian Banknote
Banknote re-design
Did a deep dive into the Canadian banknotes and explored what symbols best represent Canada. As the world's second-largest country, landscapes (specifically national parks) are a defining feature that unites anyone living in Canada. There is a topographic map behind the national park landmark. This shows the land's surface through contour lines which will communicate the vast differences in landscapes across Canada. The famous Canadian activities on the back of the banknotes correspond to the national park on the front, further showcasing the beauty of the Canadian landscape.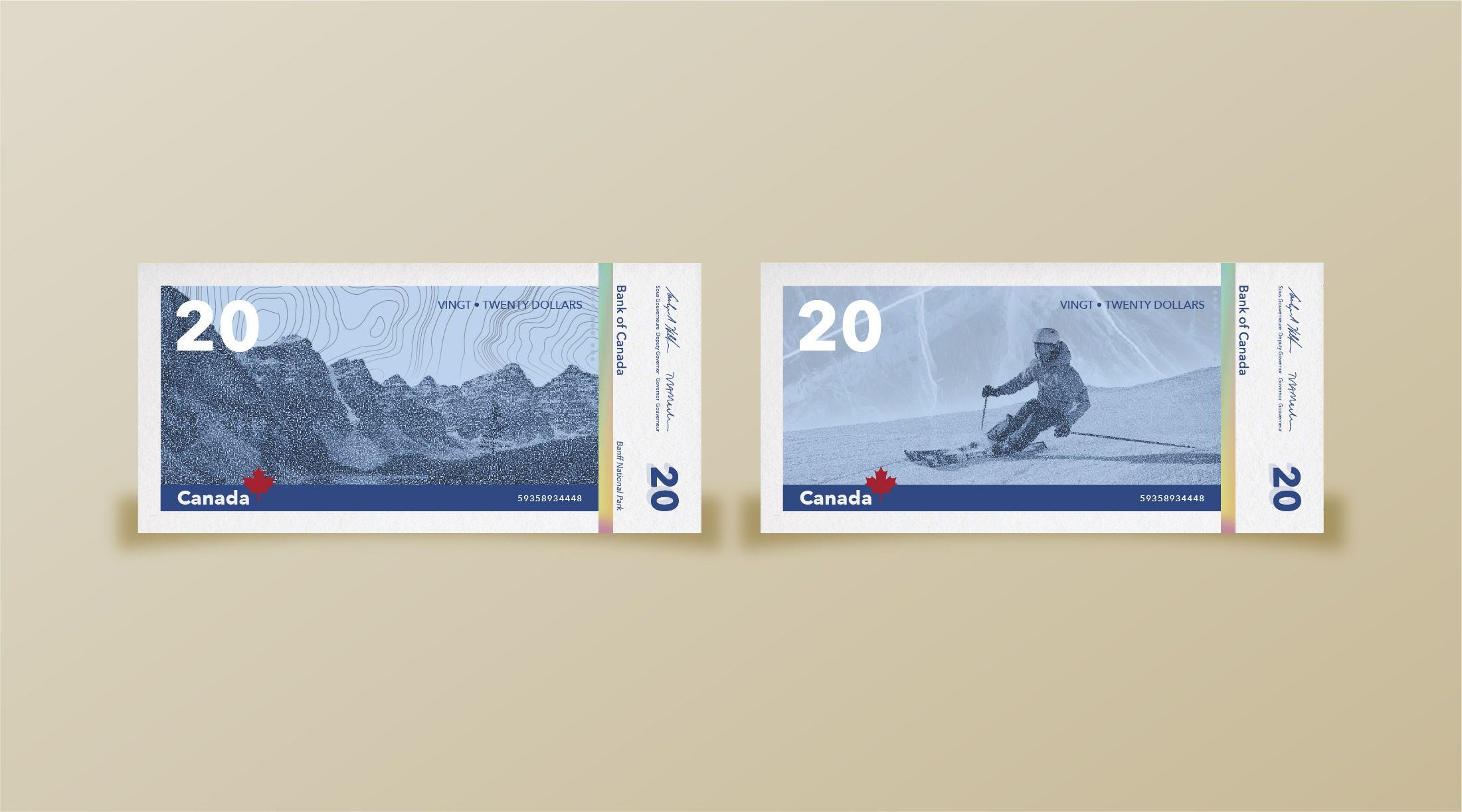 Vanilla Twilight
Album cover design
Tasked with creating an album cover for the song "Vanilla Twilight" by Owl City and communicating the bittersweet feeling of the song within the cover design. The album cover is a combination of print pieces and digital effects to create an engaging and ethereal look. The design shows the hopeful response to grief in its wing-like mark and sunset gradient.