Laticia Schutte
GDD Diploma
Laticia Schutte is a graphic designer with also a passion for visual arts. She has always enjoyed creating, and in the past few years, she discovered her love for graphic design and finds ways to express these interests through her work. She finds branding and packaging especially intriguing and has developed skills in understanding the process and execution of creating meaningful designs. Some of her strengths are working well with a team, thinking creatively, illustrating and developmental process. Laticia looks forward to making a career out of design.
Deans List 2021-2022/CityStudio People's Choice Award Winners Winter 2023
Ren Fest
Brand Identity
Ren Fest is a rebrand of a festival that could be brought to Abbotsford. BCs Renaissance Festival used to be a reenactment festival where artisans and performers could showcase their time-based talents. In this rebranding as Ren Fest, this brand sets the tone of having the traditions of the original BC Renaissance festival while also moving forward with a new identity. The outcome of this brandmark has a handcrafted inked Wren, which can be found in many writings in the Renaissance era and gives a play on the words of "Wren" and "Ren" which finds its perch on the blackletter font. This brandmark can be integrated into a variety of spaces for the festival.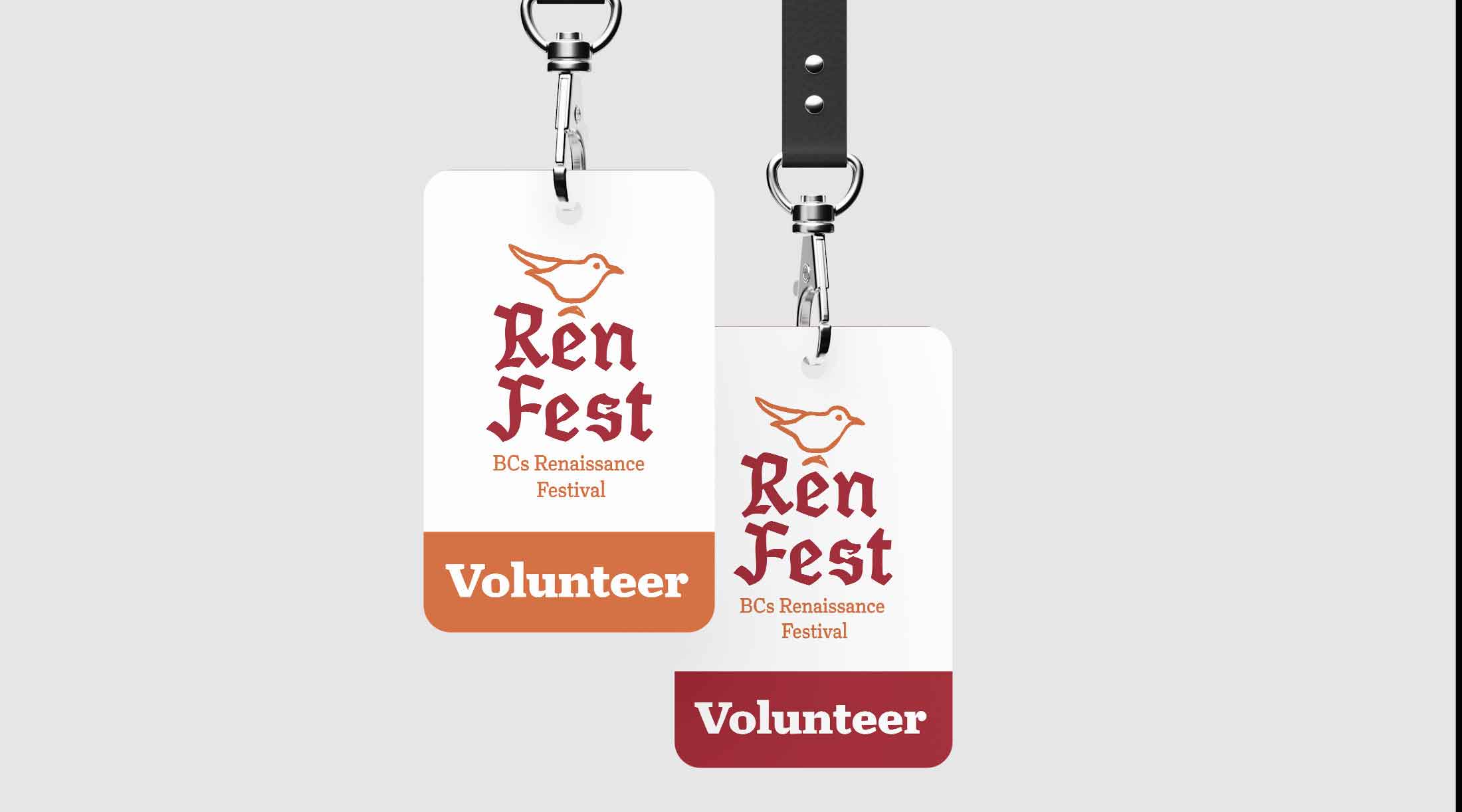 BreakFree
UX App Design
Everyone goes through heartbreak at some point in their life. In this project, we created an app prototype to help people through their break-up journey. The app has a bright, comforting feel, giving them the proper resources to understand and deal with their pain healthily and beneficially. Some of the features shown on the app are a journaling section with prompts and a mood tracker, stats to overview their mood over time, helpful resources of articles and podcasts specific to what you may be going through, and more.