Jessica Lucki
GDD Minor
Meet Jess! She is a young creative enthusiast with a passion for all things design. Jessica has always been a creative soul who enjoys experimenting with art, socializing with friends and family, or dancing! Having extensive experience on an in-house architectural design team, she has honed her creative and corporate skills. Her aspirations include further developing her abilities as a graphic designer, particularly in branding, illustration, and packaging, while incorporating her existing skills into the mix.
Deans List 2020-2023
Nueve Studios
Branding Identity
Nueve Studios is a versatile design studio that merges two distinct creative worlds into a cohesive environment. Established in 2023, nueve enables diverse designers and clients to pursue their creative passions. During her journey as an architectural designer, Jessica discovered graphics and found the experience with the two design forms blissful. She describes the two chaotically beautiful industries as intertwined with one another to produce magnificent forms of design. This brand embodies Jessica's creative passions and significant milestones throughout her journey.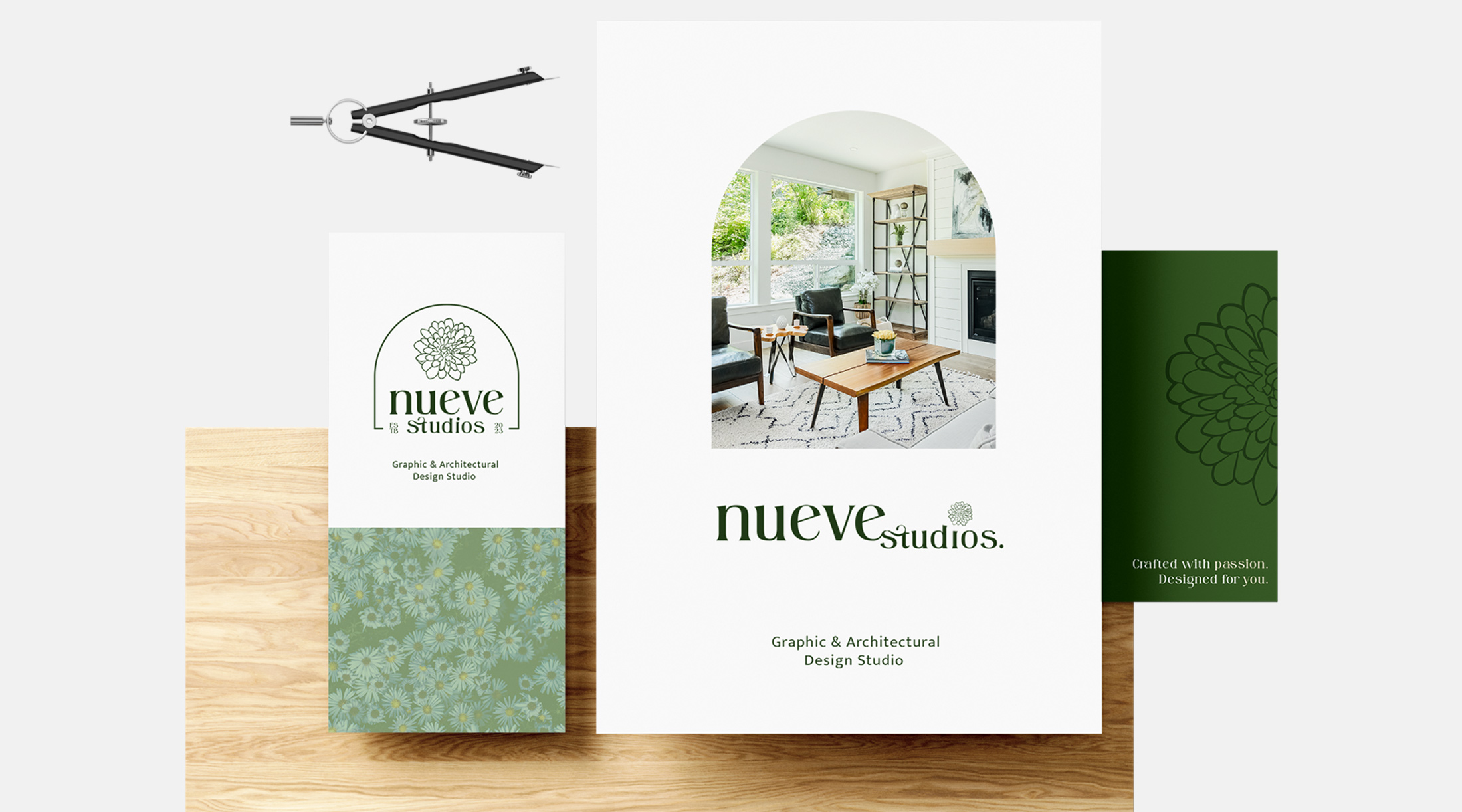 Junior Mints
Packaging Design
The project task was to choose a food or beverage brand and revamp its packaging and branding to enhance its overall look and marketability through an appealing and functional design. Junior Mints, a popular consumer snack traditionally found in cinemas, lacked personality and packaging that accommodated sharing and reusability. The primary goal of the redesign was to integrate the historical significance of the "Junior Mint" name and create a more functional package.