Brielle Quon
Double Extended Minor VA & GDD
Brielle is a graphic designer and visual artist. She is most passionate about graphic design but enjoys incorporating visual arts mediums such as illustration, photography, and tactile experiences into design. Brielle enjoys packaging design, branding, and creating environmentally-friendly design solutions. Her strengths include creative thinking, attention to detail, and iterative processes. Brielle hopes that she can work in an environment where the future of design is innovative, works towards sustainability, and is a meaningful experience for all viewers.
Dean's List 2018 - 2023, Vice Provost & Associate Vice President Academic Award, Mircho and Janina Jakobow Memorial Endowment Scholarship in Visual Arts
Found and Foraged
Sustainability in Design
Found and Foraged is a journal that outlines five processes for creating design materials using foraged resources. Through the documentation and personal experiences of creating these materials, the journal delves into the world of sustainable design solutions. The final outcome included cattail paper, kiwi papyrus, and seashell ink. Also found in the journal is a presentation of three design concepts that utilize the found or foraged materials. This project raises awareness about how sustainable solutions can be part of the future of design.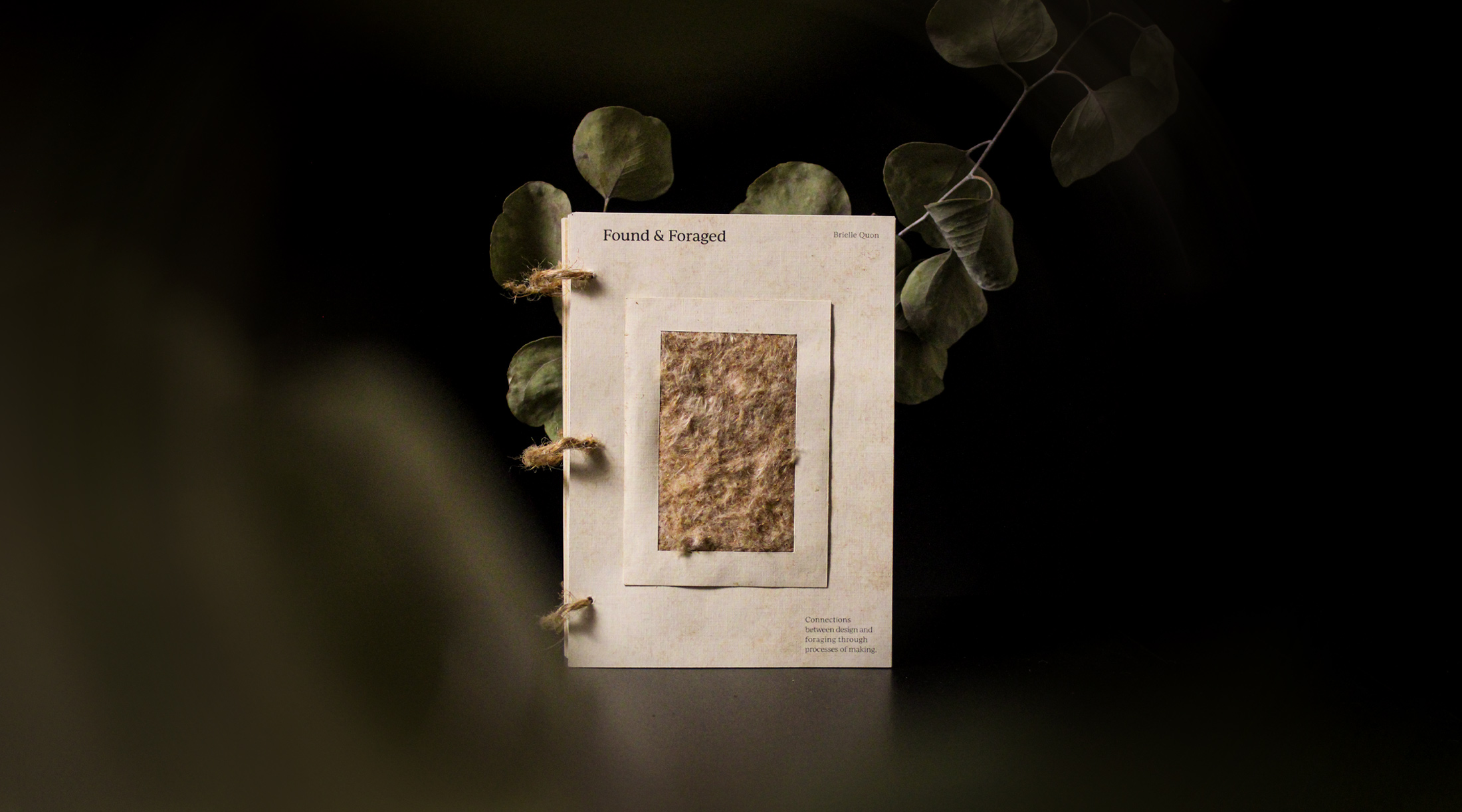 Koska Turkish Delight
Packaging Design
Koska Turkish Delight is a treat made in Istanbul, crafted with authentic methods to produce premium quality confectionery. To showcase this traditional treat in a new light, a re-design of Koska's existing package was developed, featuring a stained-glass effect that highlights Turkish fables. This design concept brings cultural storytelling to life, creating a mesmerizing visual display that can transform into a lantern. The package can be used as a party favour or a gift box at Turkish celebrations where Turkish Delight is often served. Inside the lid of the package, one can find the Turkish fable.