Abby Minderhoud
GDD Diploma
Abby Minderhoud is a graphic designer and artist, passionate about inspiring and educating others, combining that with design she looks forward to making an impact and helping others by showing the importance of good design. Abby strives for purposeful and memorable designs that can create solutions to problems. Her strengths include being self-motivated, determined, teachable, and detail-oriented, as well as putting craftsmanship into every project. Abby creates for the user journey, considering how the user interacts with the design and the feelings they feel along the way. Abby excels in branding, informative design, illustration, and UX design. Strong-willed and curious from a young age, she has always asked questions with an eagerness to learn and grow.
Dean's List 2021-2022. CityStudio People's Choice Award Winners Winter 2023
BreakFree
UX App Design
BreakFree is a self-care app designed to help one heal from a broken heart. This app aims to change the user's behaviour through specialized app features based on research to guide one through their healing journey. Inspired by the belief that everyone should have access to help and resources after a breakup. With the help of guided journal prompts, mood trackers, valuable podcasts and articles, stats, user's breakup history, and much more, BreakFree is guaranteed to provide hope and healing right from the users' pocket.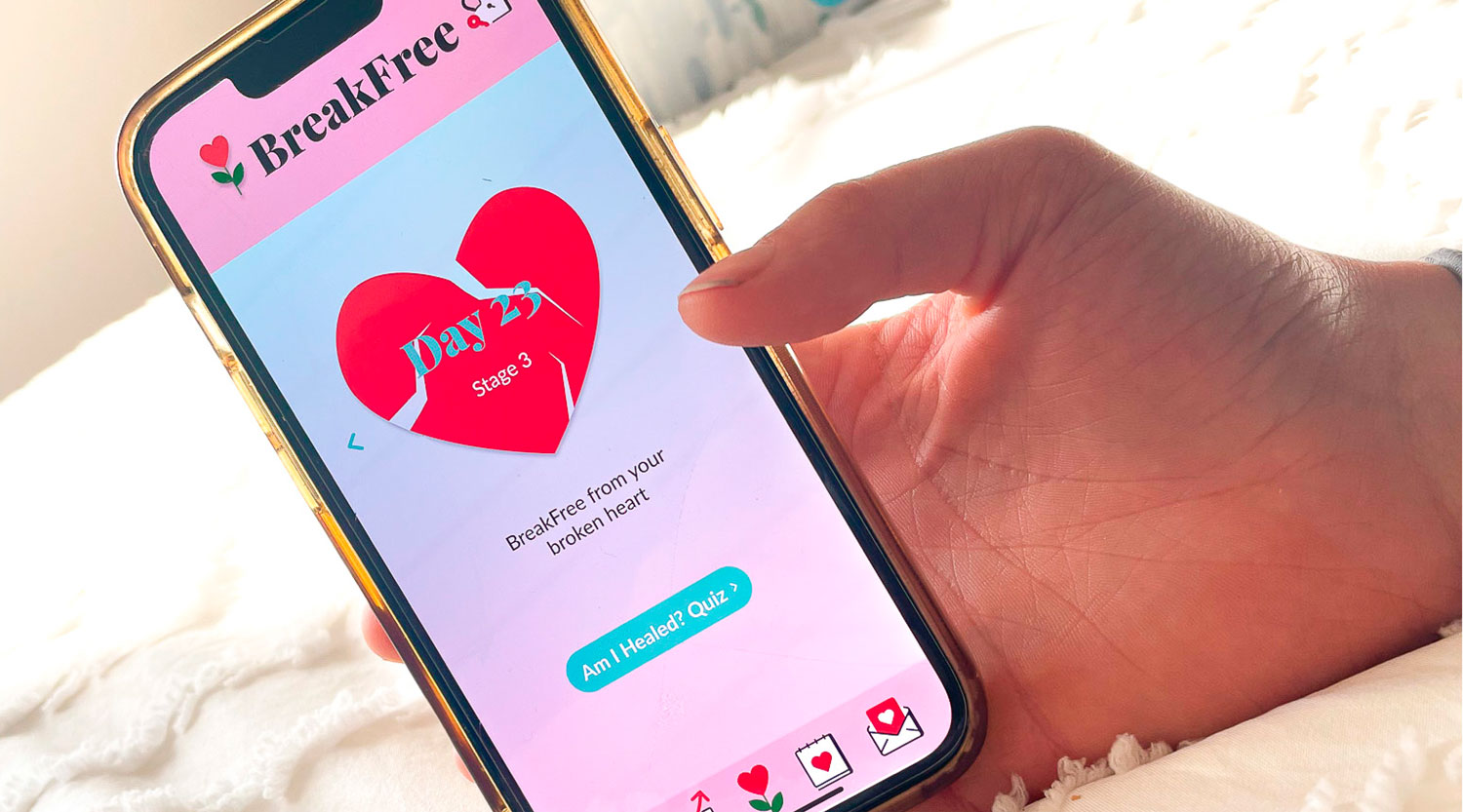 Going Up In Smoke
Info-graphic Poster
In this project, we were assigned one word to create an infographic about. I was given the word "Cigarette". I designed this poster with the intention to highlight the negative effects of smoking. I focused on how people's views have changed starting in the 1900s to now. The toxic chemical in a cigarette, health risks, why people start smoking, and the chemical nicotine that keeps them addicted. "Going up in smoke" is an idiom meaning to come to nothing. I used this title to represent the double meaning of the cigarette burning and becoming smoke and your healthy life burning away.