Michaela Warmerdam
Major, Graphic and Digital Design
Michaela is passionate about experiential design, conceptual design and brand identity. She feels that her purpose is to make joy through her art and graphic design by following inclusive and forward thinking practices.
Undergraduate Research Excellence Award, Dean's list 2018-2022
Comma | A period handbook
Brand identity, Concept, Print
Comma is a guide for children to learn about their bodies in a healthy and open way. This project aims to eliminate harmful misconceptions and to prepare children for the changes they (and those around them) will go through.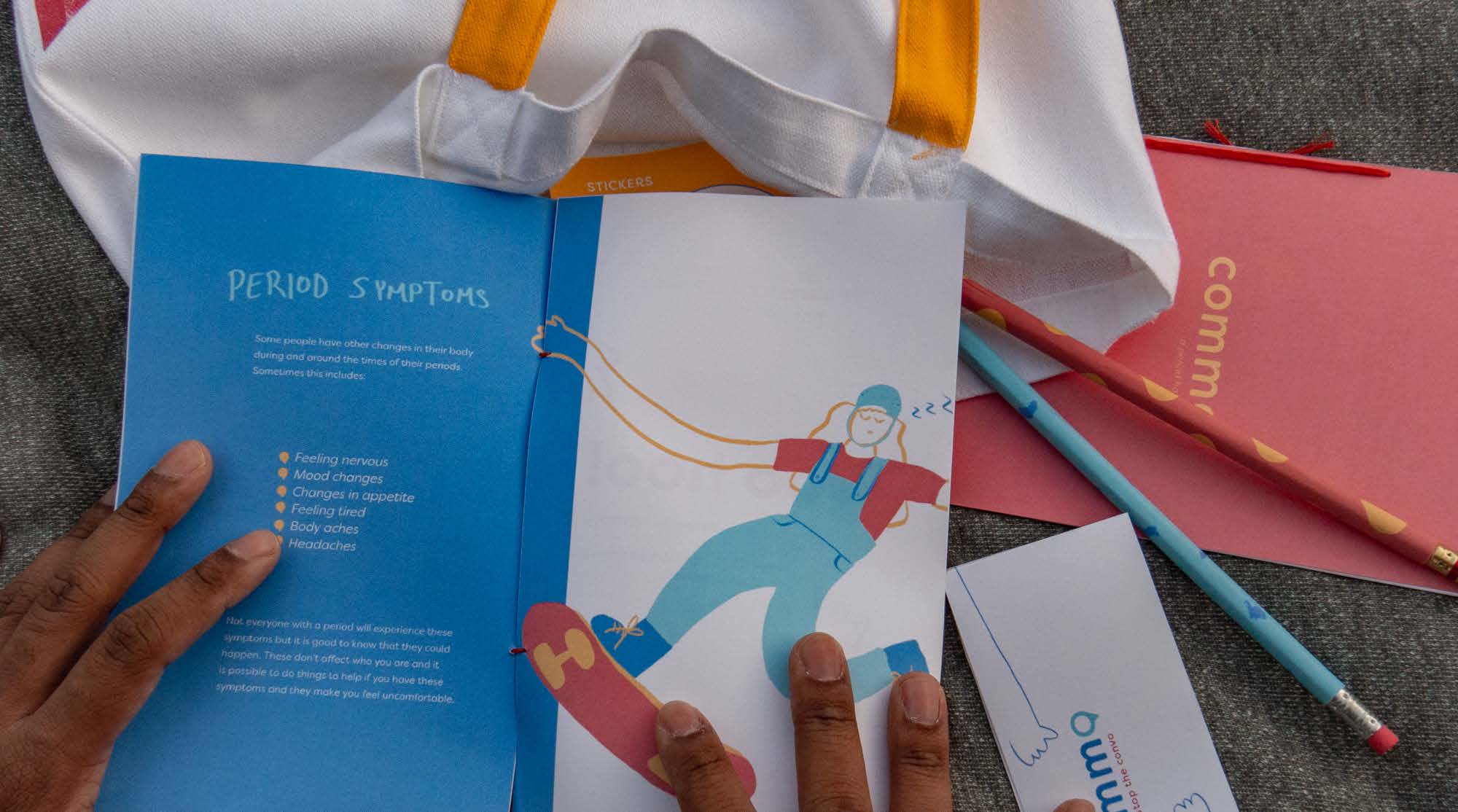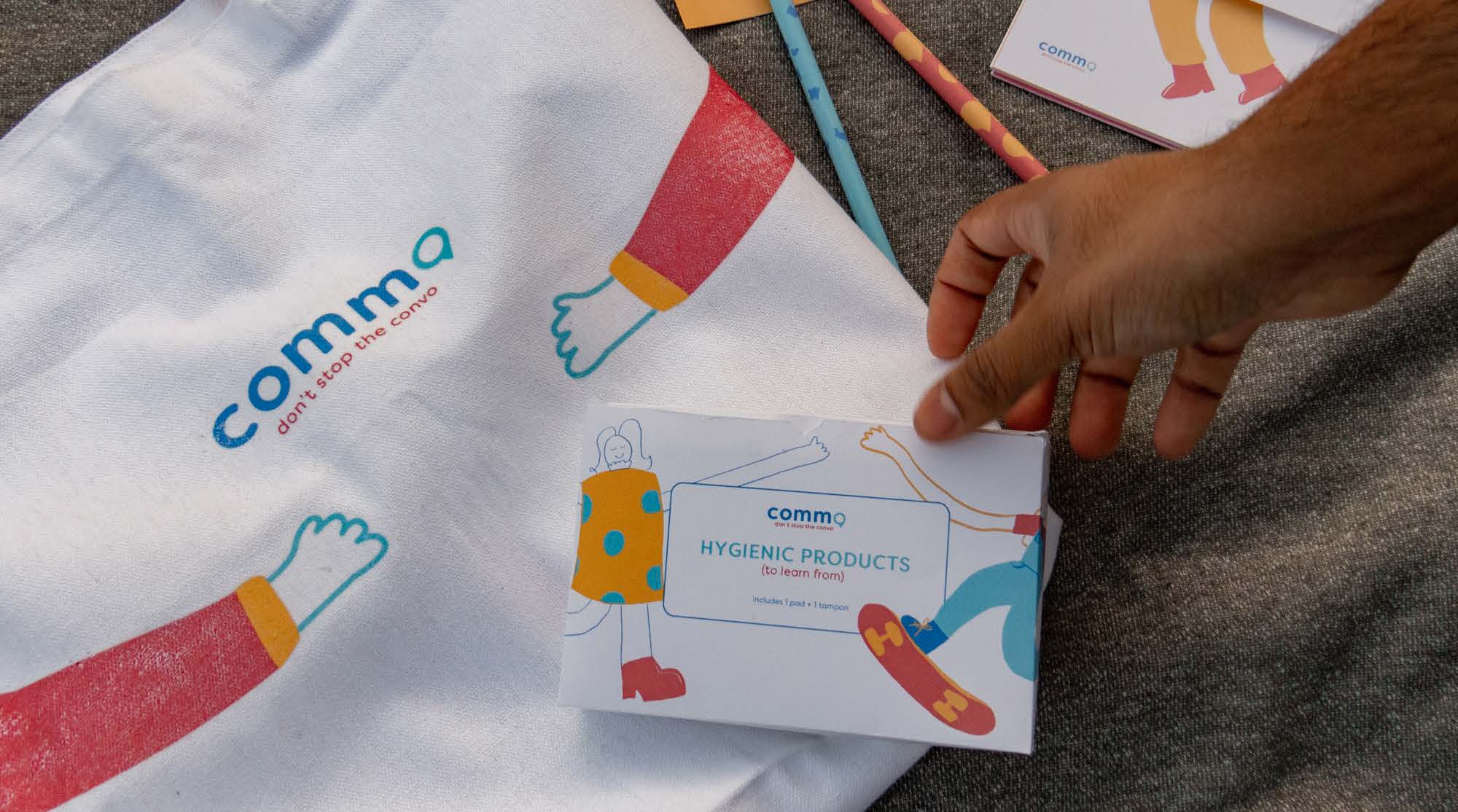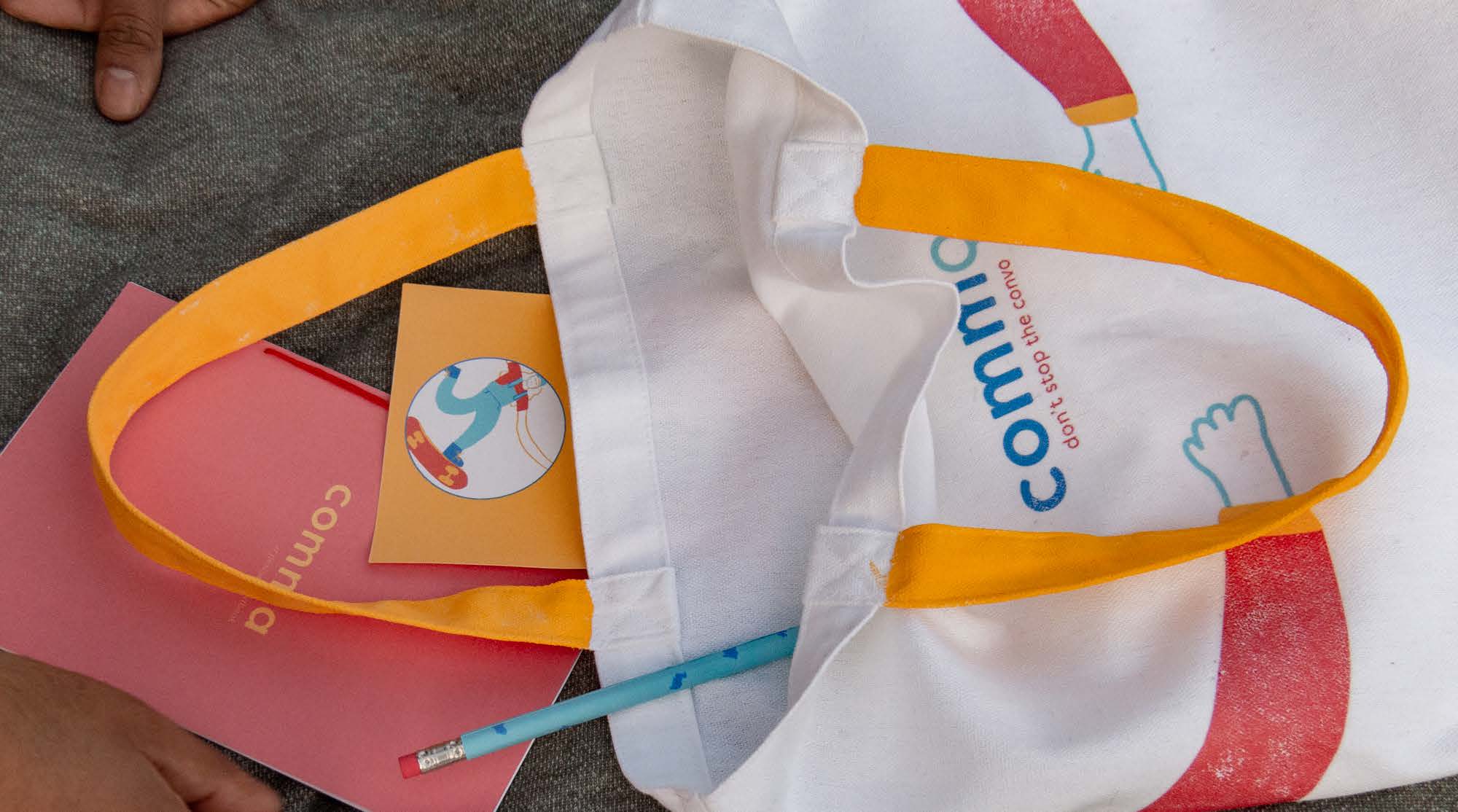 JoyRide | Spin Studio
Concept Design
Lovejoy is an indie rock band based in the UK. The objective of this project was to interpret their music visually. Harsh textures were layered on top of strong colours to match the loud timbre of their songs. This visual identity was then applied to the hypothetical idea of Lovejoy's Debut Tour across British pubs. The textures in this design were created by hand, using only ink and paper. They were then adjusted in Photoshop to make them sharper.