Brenna DeKelver
Diploma, Graphic and Digital Design
Brenna is a young illustrator who has always had an affinity for art. Choosing creative career is, in her words, 'a no-brainer', and seeing how far she has progressed in her study of illustration and design keeps her inspired to continue creating. She draws inspiration from nature and looks for ways to incorporate visual elements of plants or animals in her work.
Ravensbrooke Mead
Brand Identity | Packaging
Ravensbrooke is a Fraser Valley based mead brewery that values fair trade, environmental mindfulness, and sharing a unique culture with their community. Their products are inspired by the lore of the Norse God Odin and his two ravens; Huginn and Muninn.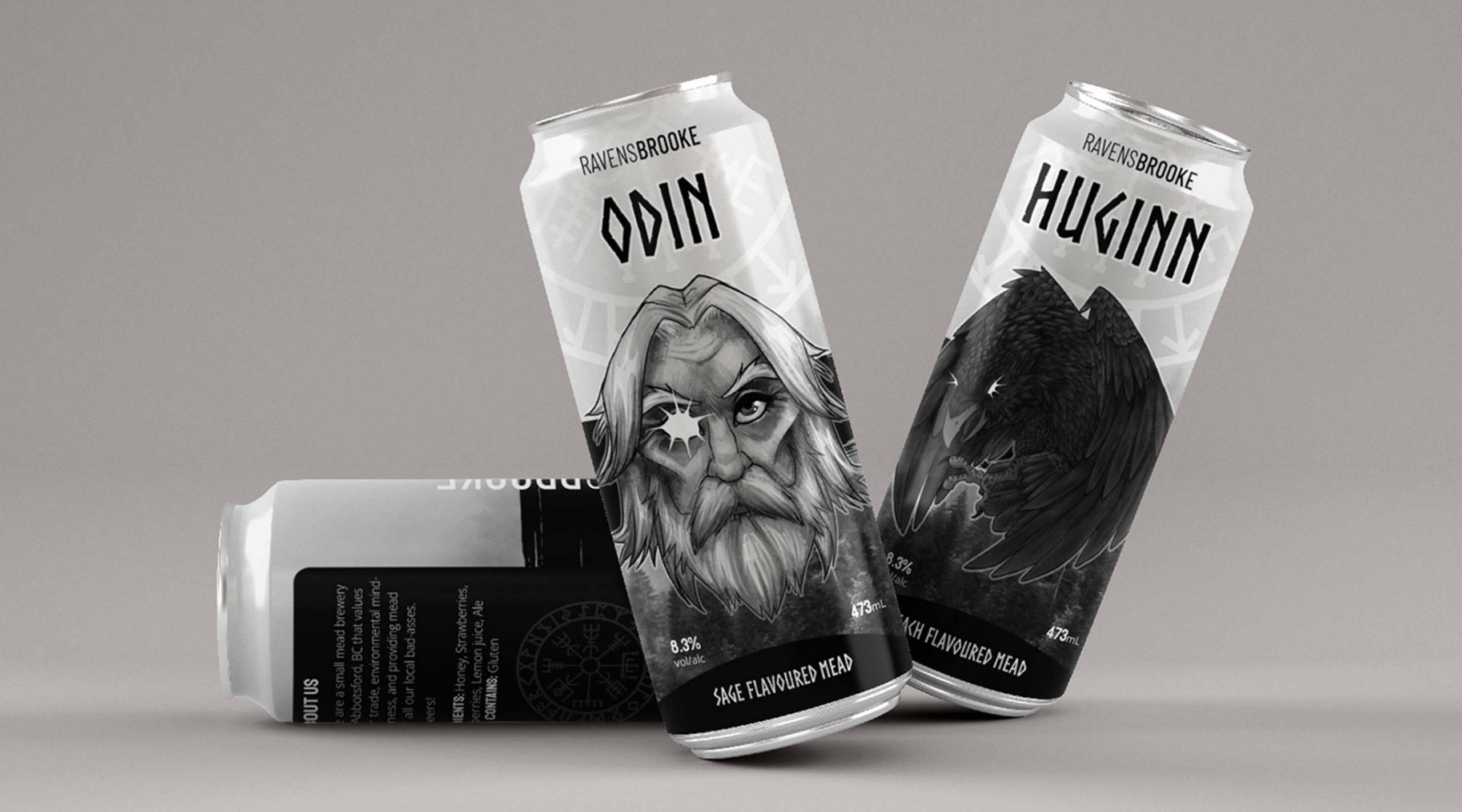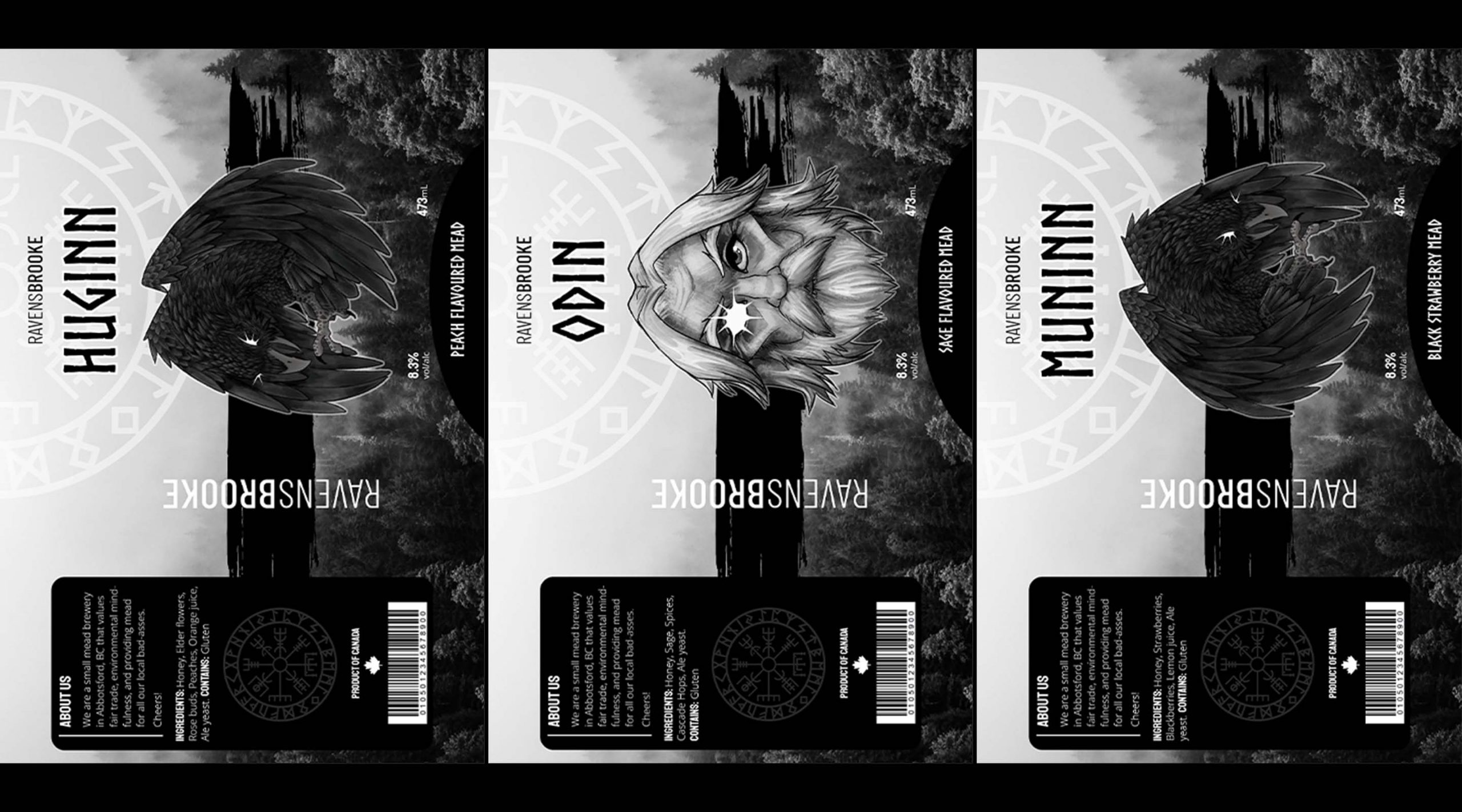 DeKelver Design Brand Development
Brand Identity